News 2012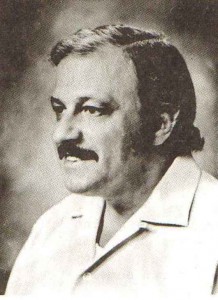 It is with saddened heart that we have to inform you that a pillar of the elongated coins community, Mr. Angelo Anthony Rosato, died peacefully on Tuesday November 13, 2012, at the age of 91. He was Charter Life Member number 23-LM of TEC
Mr. Rosato was born April 9, 1921 in Waterville, CT. In 1953 he opened A.A. Rosato Jeweler's, in New Milford, and was in business for 32 years before retiring in 1985.
Mr. Rosato was an artist and enjoyed coin collecting as a hobby, where he became interested in collecting elongated coins. With this passion for elongated coins and using his professional talent, he started to design, hand engrave and roll his own elongated coins.
He wrote and published the most comprehensive reference guide and catalog of elongated coins produced from 1960-1978 called the "Encyclopedia of the Modern Elongated".
"The Encyclopedia of the Modern Elongated" is the outgrowth of an intensive 22 year evaluation & a unique reference comprised in the process of "elongation" using United States & foreign coinage as souvenirs, keepsakes, & collector's items. There are 17 chapters which overview innumerable categories with valuable data & information, including several new discoveries, never revealed before in the 100 year history of elongated coins. And as the only reference of its kind, there are 614 entries in the table of contents. Encompassing 1760 pages, it includes 4,005 illustrations of modern elongated coins. The text (401 pages) entails 122 major titles, 492 subtitles, & 446 illustrations, photos & drawings. The tome includes 5 full appendices, a glossary & 1,592 footnotes of important statistics embracing also historical background featuring the 1893 Columbian Exposition, Charles F. Damm (forefather of bygone elongateds), philatelic numismatic covers (PNC), & laws assigned to counterfeits & forgeries. And in other areas, Chapter 13 (the largest) is extensively concentrated on matters of the law & the use of United States & foreign coinage (as elongated novelties) other than their original intended use. Written in informal style, its historical aspect, & a reference covering every facet concerning the elongated coin, the book offers immeasurable & specific information not available elsewhere.
Ray Dillard at the FUN Convention
And check out this blog post from the FUN show
which features Ray as well.
http://fun-forums.livejournal.com/43911.html#cutid1
(Thanks to FUN Forums and Fun Convention TV for bringing these mentions to our attention!)
Elongateds in the news…
(Click the link to download a PDF of the article)
Numismatic News, December 4 issue, page #32
Has an article about TEC and our donation to aid Sandy storm victims
Coin World, December 2012, Special Edition
Has an article about Snow White and the Seven Dwarfs which
features a picture of Ray Dillards's Snow White coin as well as
a section about parkpennies.com!
Coin World, November 26, Page 14
Letter to the Editor features "Stepping forward to help"
About TEC's contribution to the Red Cross
2011 – 2012 Merit Award Recipients